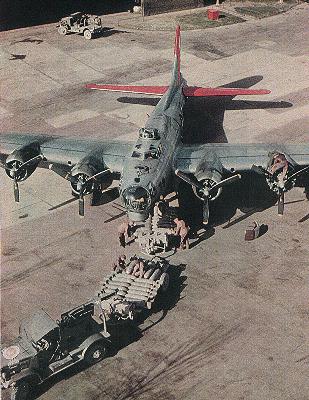 A World War II B-17 bomber is on display at the DeKalb County Airport, Auburn.
"The B-17 represents everything that is good about America," said Dan Bowlin, a pilot with the Experimental Aircraft Association, based out of Oshkosh, Wis. "This is the airplane that helped win World War II, along with the B-24."
EAA tour coordinator, Tim Fox, said putting the bombers on display allows the public to connect with the veterans.
"Dad was a pilot, or dad was a gunner, or was a navigator," said Fox. "And they just want to go on a ride in the airplane and try to understand what happened, and what that time was like."
On Monday, nearly 50 people came out to see the B-17, including World War II veteran, Harold Meiser of Rochester. Meiser spent six months as a prisoner, and was released at the end of the war.
"The plane speaks for itself," said Meiser, who was captured by the Germans in November of 1944. "Four of us got out. Four or five didn't get out, and I evaded them for five days on the ground. The others were all injured, and they couldn't walk."
B-17s were flown by the United States Army Air Corps (USAAC), throughout the American participation in the Second World War. They were used by the US Eighth Air Force, based in the UK, to bombard German targets in Europe during daylight hours, a method which resulted initially in very heavy losses of aircraft and crew. As B-17 refinements progressed, along with better pilot training and tactics, it would become a formidable adversary in the Allied war against Germany.
Source: wane.com, aviation-history